The 3rd Annual ARC August Challenge is hosted by 
Read.Sleep.Repeat.
 Since I'm aiming to read an ARC a week for this challenge, I thought it would be a good idea to make a weekly update. It also gives me a chance to share a few thoughts about these ARCs before I post a review since some of the publishers ask for us to wait a month or so before the release dates.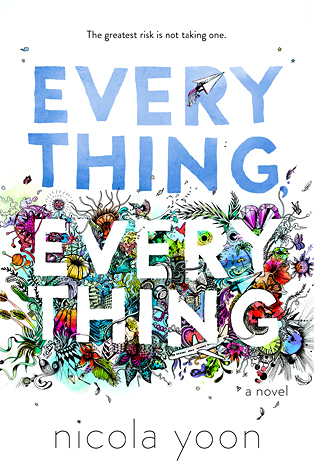 ARC August Read #1:
Title: Everything, Everything
Author: Nicola Yoon
Publication Date: September 1, 2015
~~~
There is a lot to like about Nicola Yoon's Everything, Everything. The book follows the story of Madeline Whittier who has a rare illness that makes it impossible for her to leave her house and the boy she meets that makes her want more out of life. I really enjoyed the characters in this book and found myself flying through the pages. There are a couple of things I would liked more of like background information on Madeline's childhood, but I also found myself grinning an awful lot throughout the novel. I've already written my review, so you can expect to see that around the 18th. Book cover is linked to Goodreads.