The Re-Read Challenge is hosted by
Belle of the Literati
and
So Obsessed With
. I seem to be skipping a month when it comes to this challenge and even though I'm afraid to look, I still think I'm on schedule with this challenge. I'm planning on rereading the second book in this series next month and I hope saying so will make it happen. Cover is linked to Goodreads.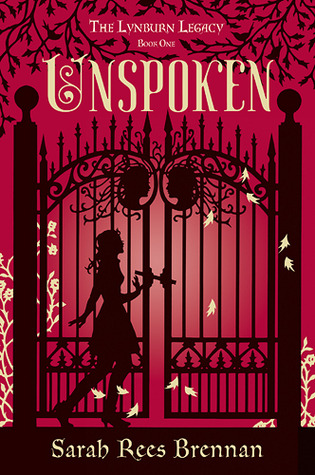 WHEN I First Read:
I read Unspoken way back in January of 2013 and even though I've glanced at it a little, I haven't reread it all the way through until now.
WHAT I Remember:
The snarky protagonist, Kami, whom I love and the brooding Jared. I also remember this book made me laugh quite a bit.
WHY I Wanted to Re-Read:
I've been avoiding the last book in the series because I don't want to say goodbye to these characters, but I waited so long I hardly remember the first book or the second. So I must reread both before finally picking up the last one.
HOW I Felt After Re-Reading:
Oh my gosh, I love this book so much! I cannot believe I forgot so much and I cried like a big baby like it was the first time I was ever enduring all the ups and downs of Kami's story. I just put my review up, so you can read it
here
.
WOULD I Re-Read Again: 
Yes, I loved it and I laughed so hard at times it was almost ridiculous, but so much fun.