I've seen this challenge on several blogs lately and thought it was a great opportunity to challenge myself to read the ARCs I have during the month of August. ARC August was created and is hosted by Read.Sleep.Repeat. as a way to motivate readers to catch up on all the ARCs they've accumulated. Now I'm a little bit of a goody two-shoes (try not to judge me), so my NetGalley ratio is actually quite high, but every once in a while I feel a tad overwhelmed by the amount of ARCs I have. There's this inner voice in my head that demands I get them all read in a timely manner, even if I have to spend the night reading instead of sleeping. Hopefully this challenge will alleviate some of the pressure (who am I kidding!). Barring any additional ARCs I may accumulate during the month, my goal stands at four. Blurbs are from Goodreads, covers are also linked to Goodreads.
Rules:
The rules are very simple
It may be a physical ARC or and eARC but it MUST be an ARC
Yes it can be an ARC that has released as long as it's an ARC I'm not going to nit pick much
HAVE FUN WITH THIS! Feeling like you are being "forced" to read is the best way turn a fun event into a yucky obligation.
Update post! I personally will do a post for each Saturday in August but that's just me. You can update once a week, every other week or once for the whole darn event. This update can be in the form of a blog or tumblr post, vlog, link to your "ARC August 2015″ shelf or even an instagram pic! I want to make this as easy and low pressure as possible for you.
My Reading Goals: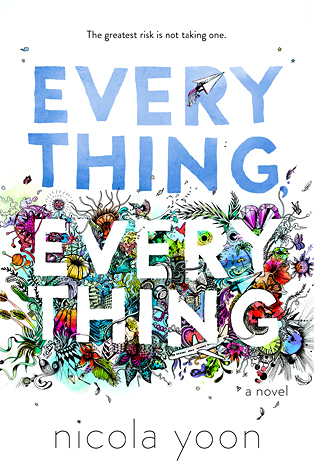 1. Everything, Everything by Nicole Yoon
Release date: September 1st
"My disease is as rare as it is famous. Basically, I'm allergic to the world. I don't leave my house, have not left my house in seventeen years. The only people I ever see are my mom and my nurse, Carla.

But then one day, a moving truck arrives next door. I look out my window, and I see him. He's tall, lean and wearing all black—black T-shirt, black jeans, black sneakers, and a black knit cap that covers his hair completely. He catches me looking and stares at me. I stare right back. His name is Olly.

Maybe we can't predict the future, but we can predict some things. For example, I am certainly going to fall in love with Olly. It's almost certainly going to be a disaster."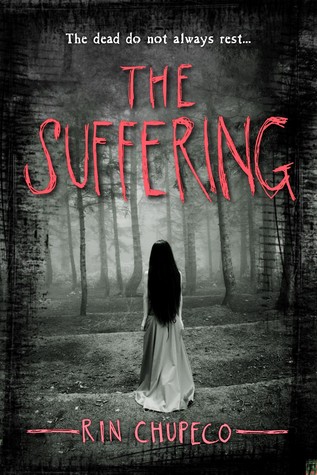 2. The Suffering by Rin Chupeco
Release date: September 8th
"It's been two years since Tark Halloway's nightmare ended. Free from the evil spirit that haunted him all his life, he now aids the ghostly Okiku and avenges the souls of innocent children by hunting down their murderers. But when Okiku becomes responsible for a death at his high school, Tark begins to wonder if they're no better than the killers they seek out.

When an old friend disappears in Aokigahara, Japan's infamous 'suicide forest', both must resolve their differences and return to that country of secrets to find her.

Because there is a strange village inside Aokigahara, a village people claim does not exist. A village where strange things lie waiting.

A village with old ghosts and an ancient evil – one that may be stronger than even Okiku…"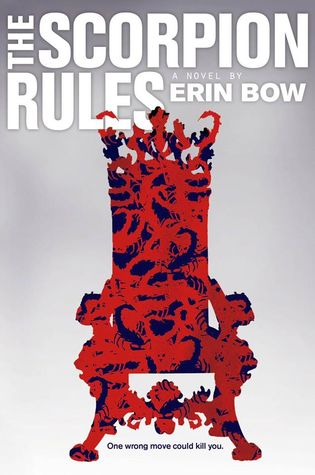 3. The Scorpion Rules by Erin Bow
Release date: September 22nd
"A world battered by climate shift and war turns to an ancient method of keeping peace: the exchange of hostages. The Children of Peace – sons and daughters of kings and presidents and generals – are raised together in small, isolated schools called Preceptures. There, they learn history and political theory, and are taught to gracefully accept what may well be their fate: to die if their countries declare war.

Greta Gustafsen Stuart, Duchess of Halifax and Crown Princess of the Pan-Polar Confederation, is the pride of the North American Prefecture. Learned and disciplined, Greta is proud of her role in keeping the global peace, even though, with her country controlling two-thirds of the world's most war-worthy resource — water — she has little chance of reaching adulthood alive.

Enter Elián Palnik, the Prefecture's newest hostage and biggest problem. Greta's world begins to tilt the moment she sees Elián dragged into the school in chains. The Prefecture's insidious surveillance, its small punishments and rewards, can make no dent in Elián, who is not interested in dignity and tradition, and doesn't even accept the right of the UN to keep hostages.

What will happen to Elián and Greta as their two nations inch closer to war?"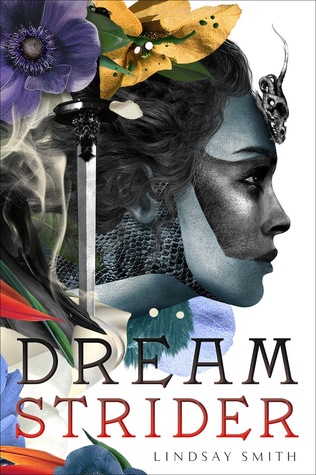 4. Dreamstrider by Lindsay Smith
Release date: October 6th
"A high-concept, fantastical espionage novel set in a world where dreams are the ultimate form of political intelligence.

Livia is a dreamstrider. She can inhabit a subject's body while they are sleeping and, for a short time, move around in their skin. She uses her talent to work as a spy for the Barstadt Empire. But her partner, Brandt, has lately become distant, and when Marez comes to join their team from a neighborhing kingdom, he offers Livia the option of a life she had never dared to imagine. Livia knows of no other dreamstriders who have survived the pull of Nightmare. So only she understands the stakes when a plot against the Empire emerges that threatens to consume both the dreaming world and the waking one with misery and rage.

A richly conceived world full of political intrigue and fantastical dream sequences, at its heart Dreamstrider is about a girl who is struggling to live up to the potential before her."
Are you participating in the ARC August challenge? Are there any ARCs you've been putting off that you need to get to?