In terms of reading (well, there's no other way to put it), I was on fire at the beginning of the month. I was reading book after book and for a while it felt like June was going to be amazing in terms of how many books I'd read. Then it happened. I finished a book that I really didn't enjoy and had zero motivation to write a review. I thought I'd gotten back on track, but then I ended up picking up a book that failed to really draw me in, but I stuck with it for a few days because I was so busy and just needed something to read for a half hour at the end of the day. Finally, I let myself put it down because progress was agonizingly slow. The end of the month came so fast and I barely managed to sneak in one last review. Anyways, I ended up reading seven books this month, but didn't get a chance to pick up anything for the Re-Read Challenge (I'm determined to reread a book in July!). Book Date, once again, does a link-up for monthly wrap-ups and you can check it out here.
(Book covers below are linked to my reviews.)
My Favorite Book This Month: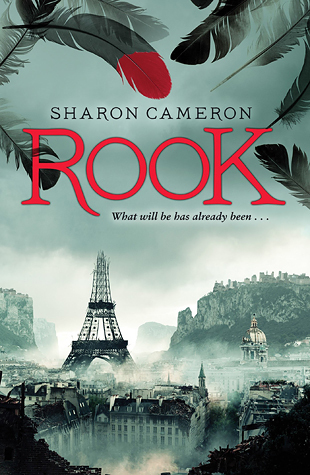 Sharon Cameron's Rook was so much fun. I really enjoyed the characters and found myself flipping through the pages after I had finished. Why must you be a standalone?
My Least Favorite Book: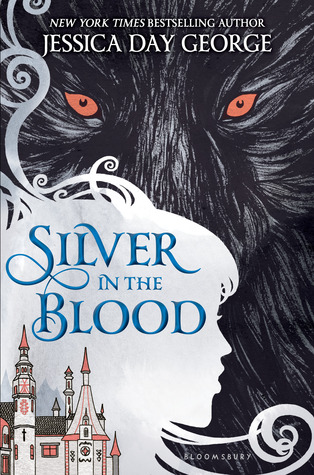 I got this ARC through NetGalley and was very disappointed. One day, publishers are going to stop approving me because I haven't given a stellar ARC review for a while (please, don't shun me!).
Other Reviews This Month:
Read This Month But Did Not Review:
I really wanted to like The Clockwork Scarab by Colleen Gleason. It has such an interesting premise, partnering up the niece of Sherlock Holmes with the sister of Bram Stoker, from the family known for its vampire hunting. But these two characters spent the majority of the book not working together and I grew tired of the competition between the two which never seemed to have any foundation. There was also an element of time-travel that felt completely out of place and which I'm still not convinced was necessary. I ended up rating this two-stars on Goodreads.
The Re-Read Challenge:
None. I'm so ashamed!
Kernels of Nonsense:
In my first discussion of the month, I asked "Why Do You Buy Books?". I was really curious about this because as someone who visits her library frequently and makes a habit of not reading the books she buys right away, I still feel the need to buy books. Basically I have this condition where I feel the need to buy books and then when I have them, I still don't pick them up right away. Am I the only one?
And this past Sunday in Kernels of Nonsense, #27: "Perfect" Heroes, I questioned why so many of the love-interests in YA books are so "perfect" and why is it that female characters are the only ones who ever feel self-conscious about their looks?
Favorite Blog Meme Posts This Month:
How very convenient that we made a list that contained our top ten favorite lists. You can see my amazing list here, which includes Top Ten Tuesday: Ten Books for the Zombie Novice and  Top Ten Tuesday: Top Ten Books to Read If You Like Veronica Mars.
Other Notable Posts This Month:
The Chocolate Book Tag – A yummy and fun tag.
Unpopular Opinions Tag – We can't all love the same things and in this tag I got an opportunity to share some unpopular opinions.
Book Haul: June Summer Splash – I had a decent haul this month, nothing too crazy.
How was your month of June?