The Re-Read Challenge is hosted by
Belle of the Literati
and
So Obsessed With
. Last month I didn't get to reread anything and I was so sad about it. This month, I finally picked up Angelfall by Susan Ee, something I was supposed to do last year when the sequel was released.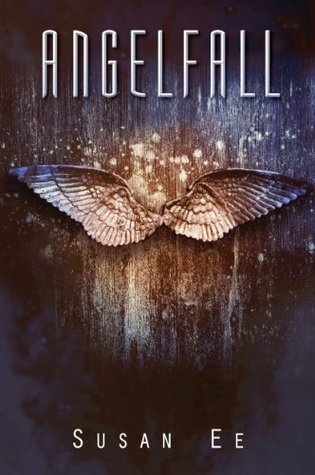 WHEN I First Read:
I read Angelfall a couple of years ago. I believe I bought it because of the stellar reviews.
WHAT I Remember:
I remember being surprised by how much I liked it. I also remember a bit about Penryn, the main character, being pretty amazing.
WHY I Wanted to Re-Read:
For some reason I didn't pick this one up last year when the sequel was released (and I had purchased the book). Another year passed and the final book was released earlier this month. And, of course, my memory is a little fuzzy when it comes to this first installment, so a reread was necessary.
HOW I Felt After Re-Reading:
Eager to start the next book, but since I have a couple of other obligations book wise, I will have to wait just a little bit. You can read my thoughts on this one in my review 
here
.
WOULD I Re-Read Again: 
I think Penryn is so great and this book made me laugh like you wouldn't believe, so yes, I would definitely reread it again.