Holly @ Nut Free Nerd did this tag last month and I thought it was super awesome. And I actually made a draft of it, so it's kind of like I didn't forget. Yeah, I'm going to go with that feeling. This is a really neat tag that I'm pretty excited to share, so let's get started.
1. If you could invite one author and one of their fictional characters to tea, who would you invite and what would you serve them?
Oh, I'm so torn! I was so close to choosing Maggie Stiefvater and Richard Campbell Gansey III, so I'm going to make them my honorable mention. But for this question, I think I have to choose Jane Austen and Elizabeth Bennet. I'm convinced we would get along so well. Jane Austen has a way of making me laugh and Elizabeth and I have the same sense of humor, I'm telling you it'd be great. I'd serve them whatever they wanted, nothing is out of the question. Anything for these two.
2. What book do you wish the author would write the prequel for?
Prequels are kind of the thing these days, aren't they? I've got it! How about a Marauder's Era by J.K. Rowling. I'd love to read about James, Sirius, Remus, and Peter. Give it to me now!
3. Which two characters (NOT from the same book) do you think would make a good couple?
I'm actually pretty stubborn when it comes to my ships. I'm literally staring at my bookshelves right now, trying to couple characters. Man, I think I'm much better at deciding who would make tremendous friends. So instead I'm going to give you a little BFF list:
Ismae (Grave Mercy) and Tess (Dragonswood) – my precious girls
Kami (Lynburn Legacy) and Cammie (Gallagher Girls) – will do everything to protect their friends
Dorian (Throne of Glass) and Thorne (Lunar Chronicles) – I can see them arguing over who is prettier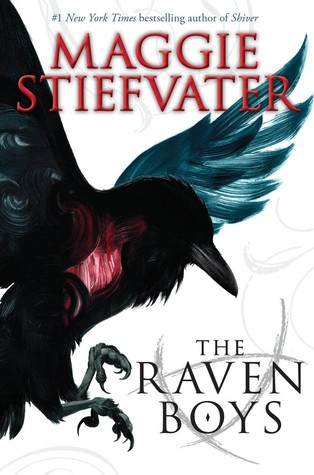 4. If you ran into your favorite author on the subway and only could say one sentence to them who is it and what would it be?
It would be Maggie Stiefvater in this case and I can't say because it would be a spoiler, but it would be a request not to do something in the last book of her Raven Cycle series. But if you follow her on tumblr, she's made it pretty clear she's going to do it anyway. My heart!
5. What book made you a reader and why?
Harry Potter! I think the magic of HP is something I never experience before it and haven't since. It's a combination of the epicness of the series and the awesomeness of having them made into movies that took place over a large chunk of my life that makes Harry inseparable from who I am today.
6. Your bookshelf just caught fire! What is the one book you would save?
Ah! I've actually thought about this and as much as it pains me to say, these books can be replaced. What's important is people and memories and that you keep up-to-date photos for the insurance company. Haha–I'm completely serious. I pretty much look like this whenever someone mentions the word fire and books:

7. Which dystopian world would you want to live in and why?
I don't want to live in any dystopian novel. Isn't that the point? I'll just sit back and read about it. Hook me up with some fantasy instead and I'll gladly live in one of their worlds.
8. What is your most Epic Read of all time?
Harry Potter! (see answer to question 5)

I tag everyone! Go on and do this tag!