Bookish Indecisions is a new feature on my blog where I showcase books I've come across around the blogosphere and elsewhere that I'm unsure about reading. This is going to be one of those every-once-in-a-while posts because as the feature's title indicates, I'm very indecisive in general regarding the topic. This is an interactive feature where you, the reader/other bloggers, share your opinions on the books I list, share links to your reviews if you have written one, or share your own fickle feelings when it comes to these reads.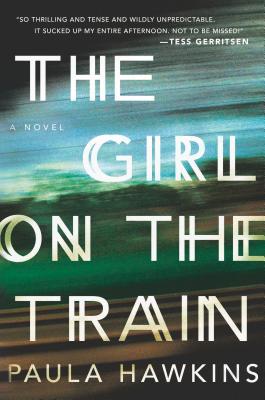 The Girl on the Train by Paula Hawkins has had a surge in popularity lately and it's caught my own attention, but I haven't read any reviews on it yet. I'm on the fence about whether or not to add it to my ever-growing TBR list, so I'd really like to hear what you think.
From Goodreads:
A debut psychological thriller that will forever change the way you look at other people's lives.

Rachel takes the same commuter train every morning. Every day she rattles down the track, flashes past a stretch of cozy suburban homes, and stops at the signal that allows her to daily watch the same couple breakfasting on their deck. She's even started to feel like she knows them. "Jess and Jason," she calls them. Their life—as she sees it—is perfect. Not unlike the life she recently lost.

And then she sees something shocking. It's only a minute until the train moves on, but it's enough. Now everything's changed. Unable to keep it to herself, Rachel offers what she knows to the police, and becomes inextricably entwined in what happens next, as well as in the lives of everyone involved. Has she done more harm than good?

A compulsively readable, emotionally immersive, Hitchcockian thriller that draws comparisons to Gone Girl, The Silent Wife, or Before I Go to Sleep, this is an electrifying debut embraced by readers across markets and categories.
Sounds interesting, right? I know a lot of people have been reading this one. Have you been contemplating picking this one up? Have you heard good things or bad things? Share your thoughts! If you've read The Girl on a Train, tell me what you thought (but please avoid spoilers). Include a link to your review if you've written one. Any kind of feedback is appreciated.