This is my first monthly wrap-up post where I will attempt to summarize my reading and blogging activity each month. Please bear with me as I work out how exactly I want to go about these posts. This month I had the pleasure of reading seven books including two rereads.
My Favorite Book This Month:

If you haven't already picked up Robin LaFever's His Fair Assassin trilogy, I can't express to you enough how amazing this series is. Mortal Heart, the third and final installment in the series, was such a treat. You can read my review here.
My Least Favorite Read of the Month: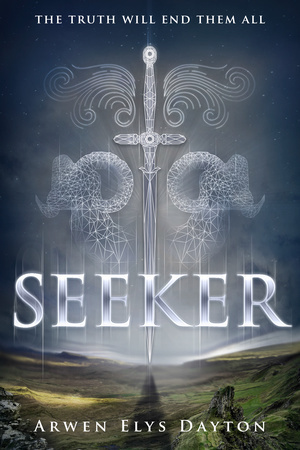 Seeker by Arwyn was my least favorite book in January. Unfortunately, this book left a lot to be desired and I am seeing a pretty consistent consensus from other reviewers. You can read my review here.
Other reviews for this month:
(clicking on the covers will take you to my reviews)
The Re-Read Challenge:
I reread Harry Potter and the Goblet of Fire and To Kill a Mockingbird this month and you can read my thoughts on them here.
Kernels of Nonsense:
As many of you know I've started writing different discussion posts twice a month on topics pertinent to the bookworm/book blogger. My post Kernels of Nonsense, #16: Movie Adaptations discusses my trepidation when it comes to movie adaptations and in Kernels of Nonsense, #17: The Contentious Relationship, I discuss my admiration for this particular romantic trope in literature.
Blog Meme Posts:
Top Ten Tuesday, #43: Top Ten Most Anticipated Debut Novels For 2015
Top Ten Tuesday, #44: Top Ten 2014 Releases I Meant To Read But Didn't Get To
Top Ten Tuesday, #45: Top Ten Authors I Haven't Read Yet
Top Ten Tuesday, #46: Top Ten Book Club Books
The Friday 56, #43: The Outsiders
The Friday 56, #44: Anne of Green Gables
The Friday 56, #45: The Graveyard Book
The Friday 56, #46: The Paper Magician
The Friday 56, #47: To Kill a Mockingbird
Other Posts This Month:
The Ten Book Challenge Tag
Book Haul: January Frosty Bites
I wasn't so sure I had a productive month, but after doing this post I feel like I accomplished more than I actually did. Yay, I'm totally going to pretend! How was your month of blogging and reading?