The Ten Book Challenge Tag
I was tagged for the Ten Book Challenge a little while ago by Brin @ Brin's Book Blog. And I've finally made myself sit down and do it. Yay, for me. It turns out there are so many books I wanted to list, but I was able to force myself only to list ten (but keep in mind, there are about ten other books I could have easily added).
Here are the rules:
"List 10 books that have stayed with you in some way. Do not take more than a few minutes and do not think too hard. They do not have to be the "right" books or great works of literature, just ones that have affected you in some way. Paste these instructions and tag 10 friends, including me, so I can see your list."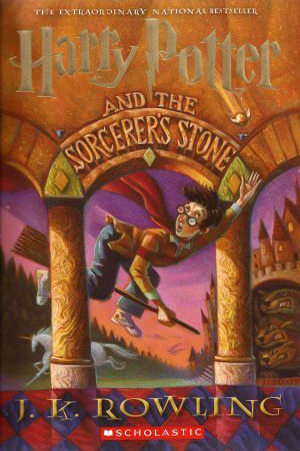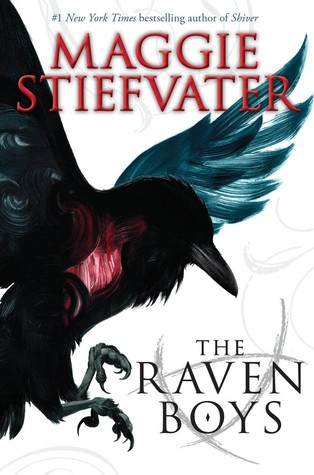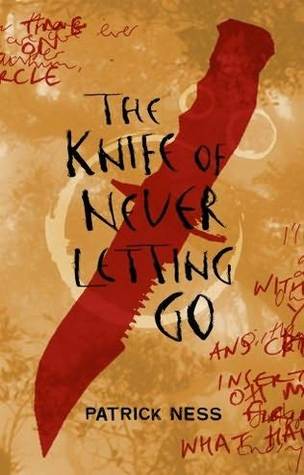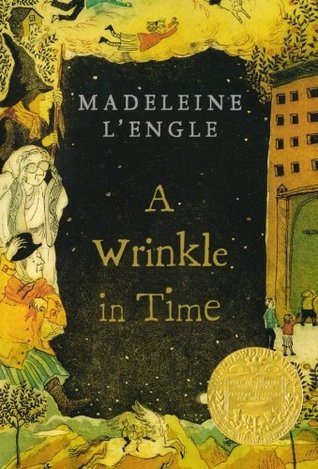 1. Harry Potter and the Sorcerer's Stone by J.K. Rowling
No book series has ever compared to this one. I'm so emotionally invested in it and even though the last book was released seven years ago, I still get excited about the series. And when I am old and gray (and hopefully in possession of most of my hair), I will still be reading Harry Potter.
2. The Raven Boys by Maggie Stiefvater
Complex, real, flawed, precious. These are only some of the words that come to mind when I think of Stiefvater's The Raven Cycle series. Gansey, Ronan, Blue, Adam, and Noah all hold a special place in my heart and with each book I am continually in awe of Stiefvater's ability to write such rich characters.
3. The Knife of Never Letting Go by Patrick Ness
Sometimes you don't mean to pick up a book and read it. I "accidentally" picked this one up from the library and was stunned by its originality, both in storyline and character narrative. It showed me that taking a chance on a book you wouldn't normally pick up can be a very rewarding experience.
4. Pride and Prejudice by Jane Austen
You guys, Pride and Prejudice was written 200 years ago. I just think it's fantastic that books have the ability to transcend time, that a book written so long ago can still resonate with readers. I've reread this book more times than any other. Every time I pick it up, I love it more and more. Austen is brilliant and clever and Elizabeth Bennet is one of my favorite fictional characters ever.
5. A Wrinkle in Time by Madeleine L'Engle
This book taught me several things. First, that you are never too old to read books written for children. Second, that "children's books" are not just for kids. Third, "children's books" can teach you many things no matter your age.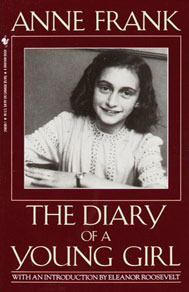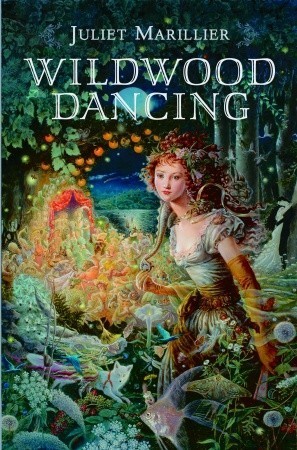 6. The Diary of a Young Girl by Anne Frank
I don't read a lot of non-fiction books, but this is one I think everyone should read. It's a great reminder that the horrors of WWII happened to real people and when time inevitably takes those who endured such tragedies away, we will still have their words and it's important to never forget.
7. The Outsiders by S.E. Hinton
This is the first book I remember loving. It's also the first book that I remember made me cry. And even though it's been many years since I first read it, it feels like such a part of who I am.
8. Wildwood Dancing by Juliet Marillier
Aside from introducing me to one of my favorite authors, I credit Wildwood Dancing with introducing me to the magical world of fantasy and fairy tale retellings.
9. Jellicoe Road by Melina Marchetta
This might have been the first YA book I ever read or at least one of the first modern YA books. I've never looked back and about 90% of the books I now read are YA.
10. The Raven by Edgar Allan Poe
Technically not a book but a poem, The Raven was my first introduction to Poe and I never knew how intriguing and fantastic darker literature was until I read the Master.
I am tagging anyone who would like to share which ten books have made a significant impact on them as readers. Enjoy!