The Friday 56 is a weekly blog meme hosted by Freda's Voice. Join in every Friday, the rules are simple.
Rules:
*Grab a book, any book.
*Turn to page 56 or 56% in your eReader.
*Find any sentence (or a few, just don't spoil it) that grab you.
*Post it.
*Add your (url) post here in Linky. Add the post url, not your blog url. It's that simple.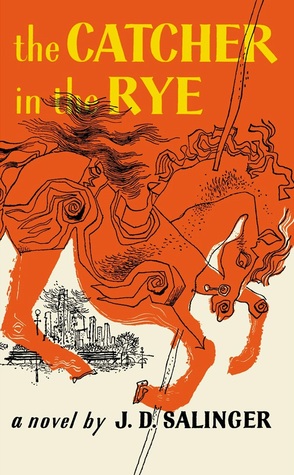 "Old Mrs. Morrow didn't say anything, but boy, you should've seen her. I had her glued to her seat. You take somebody's mother, all they want to hear about is what a hot-shot their son is.

Then I really started chucking the old crap around. 'Did he tell you about the elections?'"
The Catcher in the Rye by J. D. Salinger features the one and only Holden Caulfield: angsty, cynical, tends to call people phonies, a bit of a compulsive liar…depressed, anxious, honest. What I like most about this book is that the protagonist's voice is so distinct, I wouldn't blink if Holden turned out to be real person.