The Friday 56 is a weekly blog meme hosted by Freda's Voice. Join in every Friday, the rules are simple.
Rules:
*Grab a book, any book.
*Turn to page 56 or 56% in your eReader.
*Find any sentence (or a few, just don't spoil it) that grab you.
*Post it.
*Add your (url) post here in Linky. Add the post url, not your blog url. It's that simple.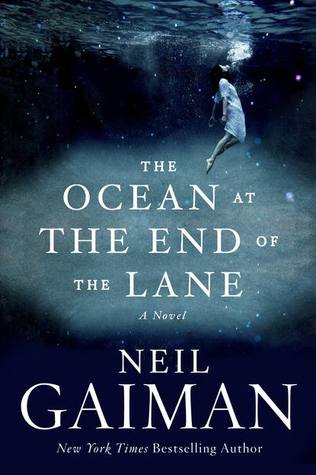 "Adults follow paths. Children explore. Adults are content to walk the same way, hundred of times, or thousands; perhaps it never occurs to adults to step off the paths, to creep beneath rhododendrons, to find the spaces between fences."
The Ocean at the End of the Lane is my third Neil Gaiman book and by far my favorite.
From my review:
"When a death brings a man back to his childhood home, he finds himself drawn to the house of the girl who once lived down the lane from him. As he reminisces about the suicide that brought him into acquaintance with one Lettie Hemstock, other memories begin to resurface. The Ocean at the End of the Lane is a story of a boy who stumbles upon a world where fanciful happenings are the norm and cunning monsters are real." You can find my full review here.