The Friday 56 is a weekly blog meme hosted by Freda's Voice. Join in every Friday, the rules are simple.
Rules:
*Grab a book, any book.
*Turn to page 56 or 56% in your eReader.
*Find any sentence (or a few, just don't spoil it) that grab you.
*Post it.
*Add your (url) post here in Linky. Add the post url, not your blog url. It's that simple.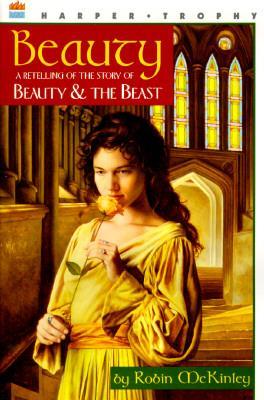 "I dreamed that the stream from the enchanted wood turned to liquid gold, and its voice as it ran over the rocks was as soft as silk; and a great red griffin wheeled over our meadow, shadowing the house with its wings."
This excerpt is actually from page 55, since page 56 is blank. Robin McKinley's Beauty is a retelling of Beauty and the Beast,and is the most enchanting retelling of the tale I have ever read. I'm always looking for more fairy tale retellings, so let me know which are your favorites.
Find more info here on Goodreads.