Top Ten Tuesday is an original blog meme hosted by The Broke and the Bookish. This week the topic is "Top Ten Characters I Would Want With Me On A Deserted Island (pick based on however you want…skills they would bring, their company…or pure hotness factor :P)." While making this list (or while I struggled to make this list), I realized that I don't read too many survivalist stories, as a result some of my picks are a bit of a stretch, but I'm actually feeling pretty happy with the characters I've assembled.
Top Ten Deserted Island Comrades: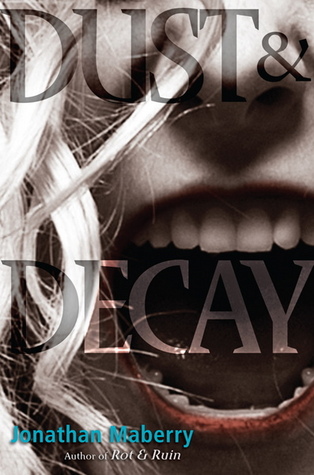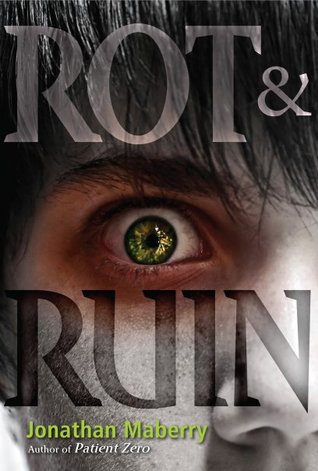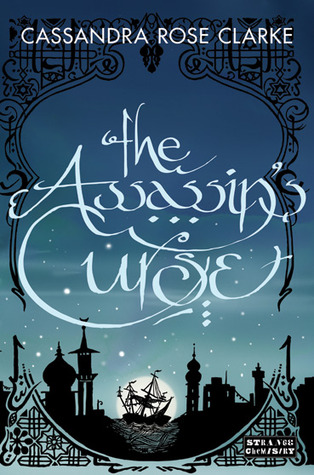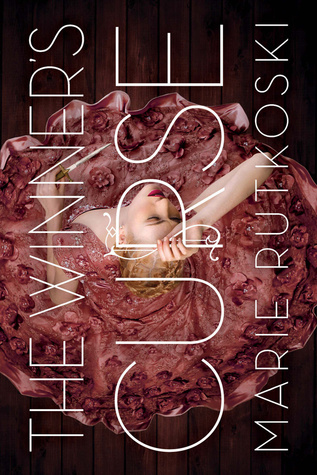 The first thing I think of when I contemplate being stranded on a deserted island is the necessity of food, so my first few picks are characters that have hunting experience.
1. Lilah from Jonathan Maberry's Dust & Decay. Sure she may be a little crazy from living in the wilderness by herself for years and her favorite hobby may be slaying zombies, but the fact that this girl survived for so long by herself makes me believe she'd be a great asset on the island.
2. Katniss Everdeen from Suzanne Collins' The Hunger Games. I have a feeling she is going to be a popular pick for this week's topic. She has experience hunting and I for one am not half as impressived with a bow and arrow.
3. Garth Huntsman from Janet Lee Carey's Dragonswood. Another character with hunting experience and patient to boot. I'm thinking having someone so level-headed would be wise.
My next priority will be building shelter and although I spend a great deal of time lifting books, I don't exactly have the muscles to show for it.
4. Stoyan from Juliet Marillier's Cybele's Secret. Stoyan is described as very tall, broad shouldered and muscular. I figure Stoyan would be a great help building shelter and perhaps reaching up and getting me a coconut (I'm not very tall either, and Stoyan is a sweetheart.)
5. Tom Imura from Jonathan Maberry's Rot & Ruin. Also a great man to have around for the heavy-lifting, plus the guy carries around a katana which I think might be very useful if we run into trouble…trying to open said coconut.
I don't know about you, but I've never been stranded on a desert island before and have no idea what to expect. The first thing that crossed my mind was Lord of the Flies.
6. Ralph from Lord of the Flies. One of the few boys who doesn't fly off the handle in the book, I'd like to have Ralph around for his invaluable experience.
It's ineveitable that we'll run into some problems while on the island, and while I have my bases covered should there be danger from mysterious persons, I'd like the comfort of having someone around who knows how to take care of us if we're ever wounded.
7. Liadan from Juliet Marillier's Son of the Shadows. A gifted healer, Liaden would be a wonderful member for my team (oooh, I need to give us a name…Team Alicia sounds good) and she's not bad with a bow and arrow either.
I don't always want to be stuck on this desert island, so I'm going to need people that can help my team get off it.
8. Ananna from Cassandra Rose Clarke's The Assassin's Curse. If we just so happen to come across an abandon ship, I need someone with experience at sea and who better than a pirate?
9. Kestrel from Marie Rutkoski's The Winner's Curse. Strong, intelligent, and strategic, Kestrel is an ideal companion should we run into any trouble with say violent local natives, secret militant soldiers, or figuring out a way off of the island altogether.
And last but not least, I have a feeling there is going to be a lot of down time on this island.
10. Gansey from Maggie Stiefvater's The Raven Boys because I simply could not resist. Can you imagine seeing Gansey in his polo shirt, cargo shorts, and boat shoes on a desert island? I'm pretty sure I won't be the only one amused by this and such frivolous hilarity will help boost team morale. And being naturally curious, I'm sure Gansey would lead us into an assortment of trouble but I feel pretty confident in my team that we'd survive.
Which characters have you chosen this week to help you deal with your own deserted island ordeal?