The Friday 56 is a weekly blog meme hosted by Freda's Voice. Join in every Friday, the rules are simple.
Rules:
*Grab a book, any book.
*Turn to page 56 or 56% in your eReader.
*Find any sentence (or a few, just don't spoil it) that grab you.
*Post it.
*Add your (url) post here in Linky. Add the post url, not your blog url. It's that simple.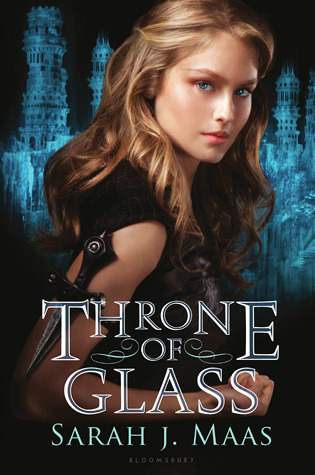 "He leaned against the table, a hand on his sword. At least one of them remembered that they were alone together in the library."
I just finished the second book in this series Crown of Midnight which was utterly fantastic, so I decided to spotlight the first book Throne of Glass by Sarah J. Maas. If you haven't picked it up, I highly recommend it.
From my review:
"Celaena Sardothien, the famed assassin, has been imprisoned for a year in the slave mines of Endovier. Freedom seems an impossible scenario until the Crown Prince of Adarlan pays her a visit. He offers her a deal on behalf of the King. The King of Adarlan is hosting a competition and whoever remains standing in the end will be his Champion, his personal assassin. If Celaena wins, she will serve the king for four years and then be set free. As the competition begins, Celaena finds herself caught in a battle of wills and not just with the other competitors. The contest takes a more dangerous turn when a contestant is found murdered and Celaena discovers there is something even more dangerous in the castle than herself." You can find my full review here.